MANAGE SUBSCRIBERS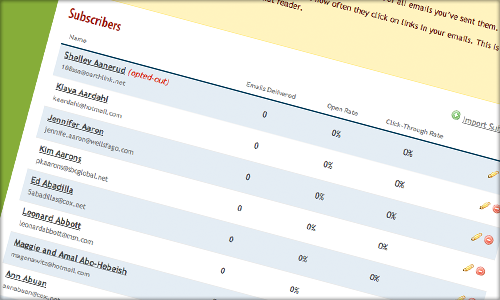 Managing a large list of subscribers can
be burdensome
…
…particularly keeping track of those who want to unsubscribe.
it's effortless…
…managing subscribers to your campaigns with Nourish.
AUTOMATED PROCESS
The Opt-out process, as well as subscribing/unsubscribing to individual campaigns, is completely automated. It's also easy to create a form for your website to add subscribers to one of your campaigns.