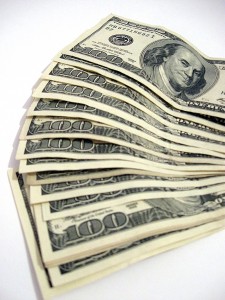 Here at Nouri.sh we understand the importance of a well executed eMarketing campaign; we work tirelessly to perfect our own!
However, we still find that we need to convince people that email marketing is beneficial. Here are some crystal clear reasons why you should be utilising this form of marketing.
1. Email marketing has an ROI of 4,300%.

That is mind blowing; the ROI is significantly higher than all other types of marketing. There are low/zero start up fees and it requires a minimal investment of your time after setup. Imagine you were subscribed to the Nouri.sh starter package costing $29 a month. This equates to a potential ROI of $1,247 per month!
2. Companies view email marketing as a better return on investment than PPC, content marketing, social media, offline direct marketing, affiliate marketing, online display advertising, and mobile marketing.
By investing a small amount of money and time, you can create an extremely lucrative email marketing campaign. If you are not already actively using email marketing speak to one of our specialists today. They will help set-up a campaign and guide you to a tip-top sustainable newsletter.
3. 44% of email recipients made at least one purchase last year based on a promotional email. 

Email marketing works. It puts your brand at the front of the readers mind, even more so when you choose a clever title and deliver people with relevant content.
4. 7 in 10 people say they made use of a coupon or discount from a marketing email in the prior week.
If you receive a discount code or offer, it is always extremely tempting to use it! It may be that the reader had there eye on a product and that this just nudges them in to making a purchase; it could be payday and the reader is feeling particularly flush. Whatever the reason, rewarding loyal clients with a coupon or discount is a sure fire way to drum up business.
5.  56% of businesses say they plan to increase their use of email marketing in 2014.
Somethings get pushed to the bottom of our to-do list; email marketing should NOT be one of them. It is clear from this stat that people do want to do more. Understandably we just don't get round to some things. But, with the potential ROI on offer here, it is certainly worth putting time aside for.
(Sources, ExpressPigeon, 2012 Blue Kangaroo Study, Convinceandconvert, Direct Marketing Associaation)
Leave a Reply