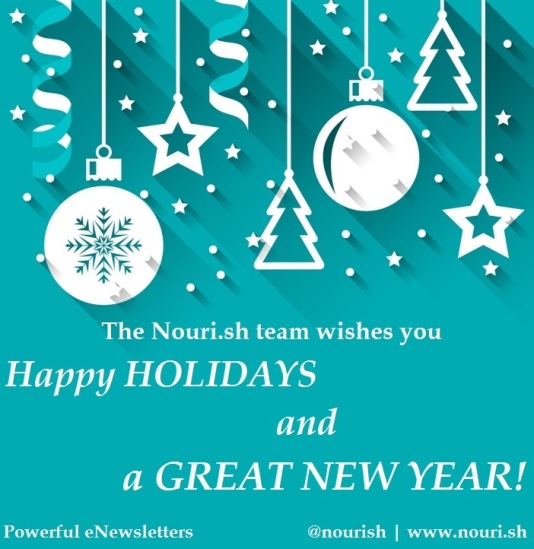 Only a handful of hours to the beginning of 2016 and we already smell the fireworks.
We would like to take a moment and thank you for being with us in 2015 and helping us shape the Nouri.sh eNewsletter solution. Please continue to reach out to us and keep your ideas and suggestions coming. We are always happy to hear from you. Any time!
The Nouri.sh team wishes you a happy holiday season and a great new year! We hope you have a wonderful New Year celebration wherever you are in the world!