Don't make unachievable resolutions this year, follow these 3 simple steps to improve your eNewsletters.
By spending a little time reviewing your newsletter content and making simple changes you can make a big difference in 2014. Of course it is always good to have big ambitions, especially when it comes to business but here are 3 top tips to ensure a prosperous new year.
Review previous newsletters. People often set up newsletters without stopping to think what the audience actually want to receive. Does it read well? Does it address your target market? And most importantly, if you were being asked to criticise the content, what would you highlight?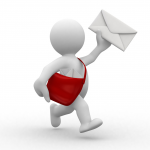 Have a read through past emails and go through them with a fine tooth comb, imagine you have just received a message in your inbox. Does the title make you open it? Make a list of questions such as those I have mentioned and draw some conclusions. If you would like some impartial advice regarding your newsletter the team at Nouri.sh will be happy to provide feedback.
Sometimes it is what you don't do that makes the difference. Let me illustrate what I mean by using the visual of a Waltz. The Waltz is the most graceful dance, it looks simple and effortless, however in order to actually achieve this a huge amount of control and precision is required. One jerky movement and the whole illusion is ruined. In terms of an eNewsletter, the most effective ones will target the reader with intellect and calculated content, not with brash generic statements. The tact with which you deliver your content is very important.
Tailor your newsletter to your audience. This may seem obvious, but when was the last time you reviewed your subscribers activities and interests? You can use multiple feeds to create a newsletter with Nouri.sh so why not make the most of this and send the relevant feeds to the relevant people.
Image you own a coffee shop and you know that certain customers like certain drinks. The click through rate of an eNewsletter that gives them information or offers about their favourite beverage will be significantly higher than that of an email with generic information about the shop. If you have information about customer behaviour then you should be using this knowledge to create multiple campaigns. This demonstrates that you know and understand your reader.
Implement some changes. After reviewing your newsletters with the audience in mind, implement the top 3 things you have picked up on and see how this affects the open rate and CTR. You can use these statistics to see how effective your changes have been.
All the best for 2014 from the Nouri.sh team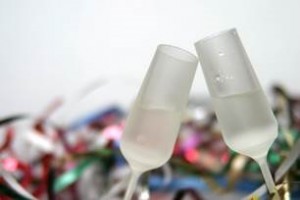 Leave a Reply