This post will discuss how to attract subscribers that you do want, and how to identify and get rid of those you don't.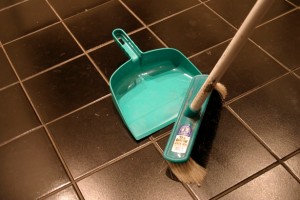 So let's start off by having a spring clean of existing subscribers. A good way to highlight inactive users is by looking at their open rate and CTR. If you have sent more than 5 newsletters out and none of these have been opened or clicked on, then you know this user is inactive and it is worth unsubscribing them from your newsletter. In order to avoid deleting an excessive number of subscribers, you can send out a final email, highlighting that they have been inactive and informing them they will be removed from the mailing list if they don't get in touch.
So how do you attract new subscribers? Firstly, ensure your subscribe form is placed logically and visibly on your website. If someone enjoys reading your content, they will want to sign up to the newsletter. If they have to trawl through your pages to find how to do this however, you will probably lose their interest. You should always be able to subscribe from the blog/news section of the site.
Another top tip is posting a subscribe link on your social media pages every so often, and finally using the personalised subscribe link is an extra special touch when you are just targeting one person. This is the kind of thing you can add in to an email for example:
https://app.nouri.sh/campaigns/1234/subscribe?subscriber[email]=email@domain.com
If you need help implementing any of these tips, send over a quick email and we will be in touch!
Leave a Reply